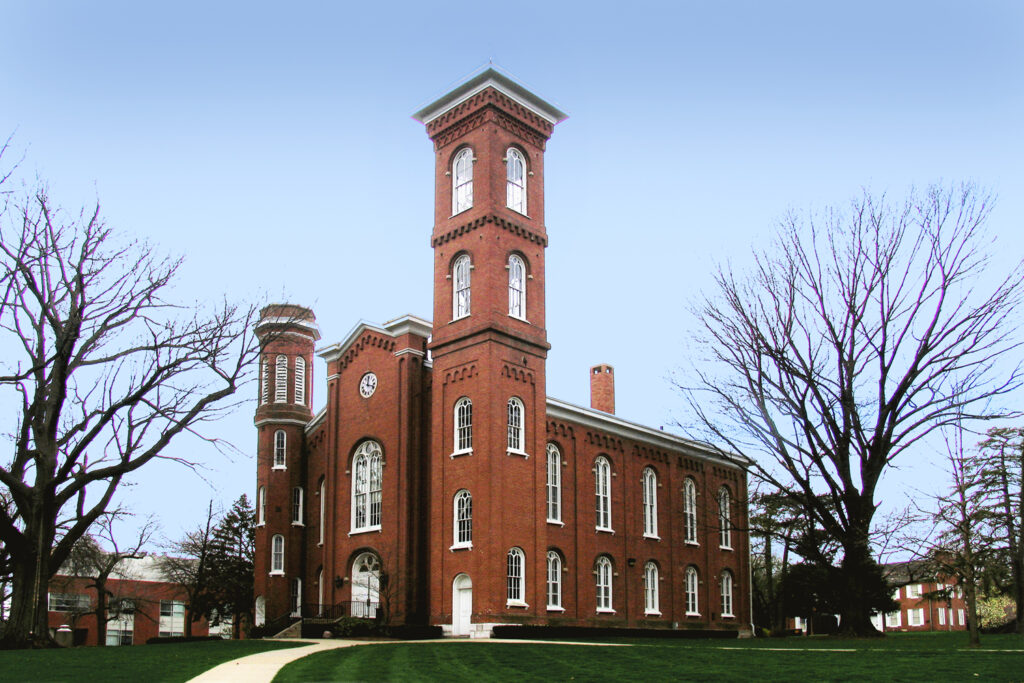 Starhill Forest is the official teaching and research arboretum of Illinois College. This institution in Jacksonville, Illinois is the oldest college in the state and one of the most historic of all Midwest colleges, with the first class having graduated in 1829.
Some of the trees on campus are historic as well. At the far left of this old photograph you can still see the former Sturtevant Oak (a historic red oak that was popular with students and alumni for the swing that hung from it) in front of Sturtevant hall. The building itself dates back to 1857, and we suspect the tree did as well. Illinois College also is known for the work done by its famous professor Jonathan Baldwin Turner to develop a hedgerow system to enclose farms throughout the central part of the United States, as shown in this Menard County atlas page from 1874. His efforts resulted in Osage-orange hedge trees becoming the most planted tree species in North America and it has become one of our featured species here.
We are closely affiliated with the biology department at IC, but other curricula also use the grounds, natural landscapes, and famous tree collections, and we host IC student interns each summer. Find out more about Illinois College at ic.edu.